I started Purple Driving in March 2009, providing driving lessons in Chichester and Bognor Regis.
I qualified as a driving instructor in January 2005, and started Purple Driving in 2005. I am a great believer in thinking that we never stop learning. The DVSA were planning on making continuous professional development (CPD) mandatory, but at the moment it is just recommended. Since passing PTLLS Level 4, and the DIA Diploma in DI in the last 5 years, I have noticed a real change in the way I work with students...
I believe it is important to continually update my skills so that I can offer you, the customer, the best possible quality driver training.
I have passed the RoSPA advanced test, the DIAmond Special test and the Cardington Driving test. I am happy to pass on the advanced driving skills to you during your driving lessons in Chichester and Bognor Regis, so you can use them on your driving test, and beyond...
IAM, DIA and RoSPA all offer Advanced Driving Tests. They are designed to improve your ability to keep control of your vehicle, spot hazards on the road, negotiate troublesome roads and junctions, drive safely in adverse weather conditions,and much more...
Oh, and in July 2014, I was lucky enough to be selected to take part in ITV's documentary, The Undriveables! Click Helen on the Undriveables for more information.
For me, being a driving instructor has been the best job of all, it certainly gives me fantastic job satisfaction!
Helen Adams ADI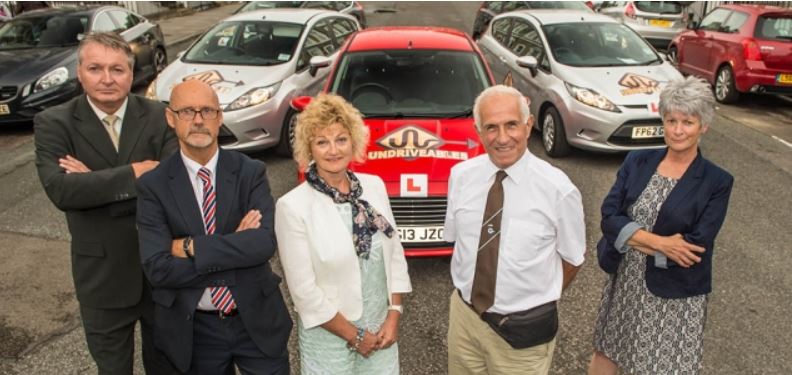 The Undriveables
In 2014, I was privileged to be asked to appear on a new television programme called the Undriveables, all about learner drivers.
The Undriveables - Produced by Shine TV, each episode of The Undriveables will follow the progress of two different learners whose L-plates have become permanent fixtures, who have had countless lessons and failed tests multiple times. Each will be coached by a different, expert instructor, who is sure they can get their learner successfully through their test. These instructors are drawn from the top band of the nation's driving instructors, and each have their own approach - from harsh discipline, to being a learner's "best friend". But will their confidence evaporate as they realize the size of the challenge ahead?
Episode two follows 29-year-old Lenique, whose aggressive attitude to driving has resulted in ten failed tests, and nervous Kamilla, whose only test ended in disaster.
Paired with instructor Helen, Lenique says: "It's a little bit embarrassing saying how many times I've failed. But, when you think of it being over a couple of years, ten times isn't really that bad..."
In the car with Helen, Lenique says: "I don't like traffic. I'm a different person when there's traffic, I turn nasty."
Instructor Helen observes Lenique's aggressive driving first-hand. After their first lesson together, Helen says: "In the driving instructor's world, that's the hardest thing to change, the way they think. She has to be able to take full responsibility when she's driving."
Lenique's lack of patience with other road users causes her to storm out of her lesson. Helen says: "It's been a volcano in the making. She's been close to erupting for a while. I was really quite taken aback by her behaviour."
To show Lenique the repercussions of her road rage, Helen makes her sit a mock test. Every time Lenique does something that would fail her on the real test, Helen makes her stop and pull up the car.
After making Lenique pull up the car several times, Helen says: "Will we ever complete half an hour of driving without any mouth from you?"
The actual test lasts 40 minutes, but Lenique manages to fail her mock test eight times in 20 minutes.
Helen takes a tough line with Lenique, which eventually seems to work. Lenique admits: "Her approach was a lot different to other instructors. I think they walked on eggshells with me. I really want to prove to her that I can do this."
Click HERE to read more
---
Continuous Professional Development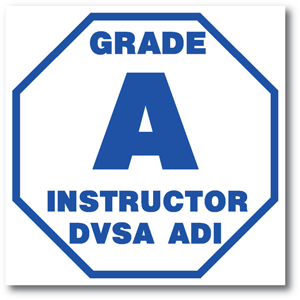 I am very pleased to let you know that I am an A grade DVSA Approved Driving Instructor. I achieved this grade on 12 July 2016, scoring 48 out of 51. Please ask if you'd like to see my Standards Check Form.
I gained RoSPA SILVER in October 2009, followed by the DIAmond Special test April 1st 2010, and the Cardington Special Test, Grade A on 20th October 2010. Please ask if you'd like to see the certificates
In March 2012 I completed and passed the PTLLS course - Preparing to Teach in the Lifelong Learning Sector. This course ran from January through to March, and involved 3 hours every Monday evening at Southdowns College.
In July 2013, I am proud to announce that I achieved the DIA Diploma in DE (Driver Education).
I am a great believer in thinking that we never stop learning. The DVSA were planning on making continuous professional development (CPD) mandatory, but at the moment it is just recommended.
By completing both above courses, I believe I have become a better teacher, because I have now have a more in depth understanding; not just of all that's involved with the driver training industry, but how best to deliver this to you, so that you get client centered learning.