Are you unhappy with the behaviour of your Driving Instructor?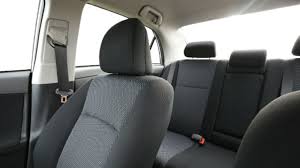 Are you unhappy with the behaviour of your driving instructor?
Don't put up with it...report it to the DVSA!
Inappropriate behaviour from a driving instructor is totally unacceptable. DVSA Approved Driving Instructors have a Code of Practice that they should follow...see link below.
Some examples of inappropriate behaviour might include;
Shouting or swearing at you
Using a mobile phone whilst you're driving their car
Using inappropriate language with you, or in any messages, texts or emails
Using excessive or unnecessary physical contact
You will be asked to provide them with information that will expedite their investigation, such as;

Your full name, email address and telephone number
Name of the driving instructor and driving school
Dates of when the incidents took place
Any evidence, which could include screenshots of text messages, or in-car video recordings
You don't need to put up with it!
Follow the link below from the DVSA to take action today. The DVSA won't make you report the incident to the police unless you want to.
If you don't report them, they are free to continue their abusive behaviour with other learner drivers. I understand that most of us don't like confrontation, and the thought of actually reporting a so called professional is not something to take lightly. I am always available to discuss any concerns you may have...
Helen Adams ADI - Purple Driving