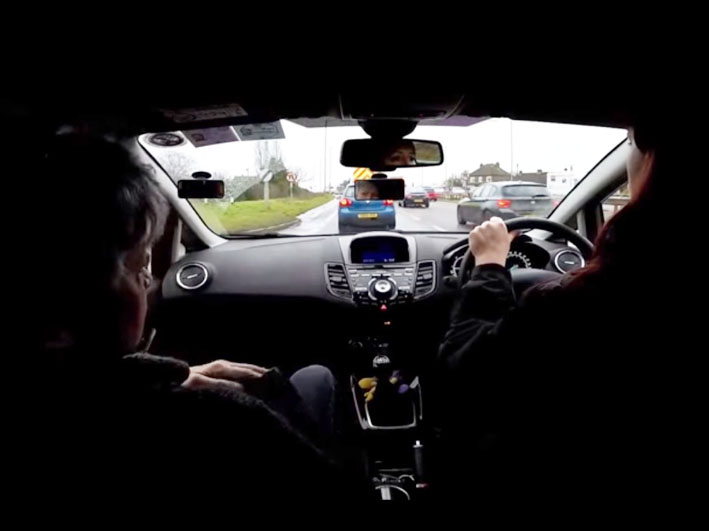 Be on YouTube
Some of you may not be aware that I have a YouTube channel called Purple Driving. Many of you may be camera shy too, but I'd like you to take a moment to think about the benefits of having your driving lessons filmed.
First of all, the camera is mounted behind you, so it doesn't get in your way at all. You will probably forget it's there!
Amy wasn't keen at all on being recorded initially, but, once I'd managed to persuade her, said she found it really helpful to be able to watch her lesson back in the comfort of her home whenever she wanted.