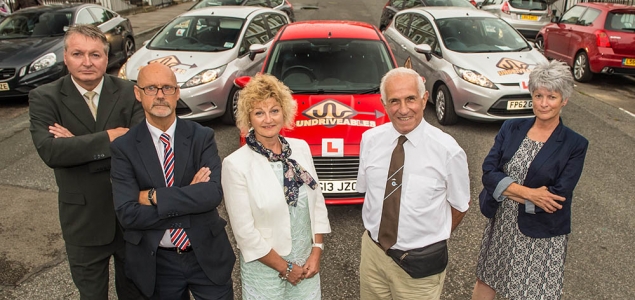 Bring back The Undriveables!
Bring back The Undriveables!
Last year, ITV aired a documentary series called The Undriveables. I was one of a team of five driving instructors who were tasked with helping two learner drivers who were struggling to pass their driving test. The other driving instructors were (in no particular order!), Simon Cook, Ursula Young, Paul Harris and Peter Torre.
Peter and I were in episode 2, and our pupils were Kamilla and Lenique. For more details, see the following link,
http://www.luton-dunstable.co.uk/Undriveables-Epis...
First day...the cars were supplied by Hitachi Capital...
I have to say, it was the experience of a lifetime for me! I was so surprised and honoured to have been asked to appear on the programme, and I have to say, it was like stepping into a new world! I know I wasn't alone in thinking this as I discovered through conversation with Simon one evening.
What I'd really like to know now is, will there be a second series? And, if so, will ITV be looking for a new set of driving instructors...or not?!
To be continued...
Helen Adams ADI
ITV1 - The broadcaster of the show.
Shine TV - Shine TV makes popular factual television that entertains, surprises and challenges with humour and warmth.
Hitachi Capital - Hitachi Capital Driving Instructor Solutions