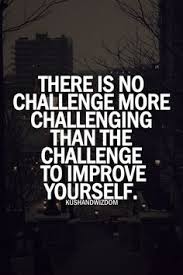 How learning to drive can affect your self improvement.
So, what's that all about then? Well, as the title suggests, driving lessons can be an important part in anyone's self improvement. I qualified as a driving instructor ten years ago and, since then, I have had the pleasure of helping hundreds of people pass their driving test.
How can passing your driving test help someone improve themselves? Well, apart from the obvious fact that they now have a driving license, I believe it their personal journey to that goal that demonstrates how much that individual has improved.
Driving a vehicle is not actually that difficult...in itself. Who said that then?! Well, I've heard it said a few times, and I didn't find it difficult at all. However, there are certain people who DO find learning to drive difficult. I'd like to focus on two of the most common reasons that some struggle; those who have little or no self-confidence or self esteem.
Self-confidence and self-esteem are not the same but are often closely linked. Self-confidence usually points to a person's view of their ability to do something, in this case, learning how to drive a car. Self-esteem is how a person views themselves. Mark Tyrrell, author of Uncommon Confidence Tips, has suggested the following list of characteristics of those with genuinely low self-esteem are,
Social withdrawal
Anxiety and emotional turmoil
Lack of social skills and self confidence.
Depression and/or bouts of sadness
Less social conformity
Eating disorders
Inability to accept compliments
An Inability to see yourself 'squarely' - to be fair to yourself
Accentuating the negative
Exaggerated concern over what you imagine other people think
Self neglect
Treating yourself badly but NOT other people
Worrying whether you have treated others badly
Reluctance to take on challenges Reluctance to put yourself first or anywhere.
Reluctance to trust your own opinion
Expecting little out of life for yourself.
So, combined with a lack of self-confidence, this means that some learner drivers have a huge mountain to climb! My role, as their driving instructor, is to introduce them to the to all the basic controls of the car and explain how they work, and then to get them to practice using the controls in the right order, at the right time, in order for them to drive the car.
Part of the skill of being a driving instructor is being able to tune into those students who have issues with low self-confidence and low self-esteem as quickly as possible. For those that don't, their ability to actually help the student in the best possible way will be compromised, and the student's progress will be affected.
Once the instructor has detected low self-esteem and/or low self-confidence in their pupil, then they can start to implement some strategies that will have some positive effects. I will discuss some of these in my next article.
Helen Adams ADI
References
Mark Tyrrell, Creative Director Uncommon Knowledge. Therapist, coach and author of Uncommon Confidence Tips. Accessed online, 4 April 2015 at, http://www.self-confidence.co.uk/articles/top-ten-...