One of the proposed changes to the driving test.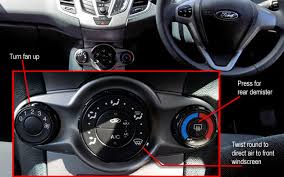 Some of you may have heard about proposed changes to the driving test. One of the changes involves the examiner asking a "show me" safety question whilst you are actually driving. The driving examiner will ask the candidate to use a control when they think it's safe to do so. The candidate then needs to do this when they think it's safe. One of the questions you might be asked on the move is,
"Show me how you would de-mist the front and rear windows?"
The reason the DVSA are trialling this is because it's what you'd need to know and do once you've passed your test. It's safety critical on two counts; you cannot drive without a clear view, and you need to be familiar with where the controls are, you cannot be fumbling around for them otherwise you may lose control.
A 'tell me' safety question will still be asked at the start of the test before the candidate moves off. Please click HERE to view the video that the DVSA have produced on the subject.