The day of your driving test...what to expect.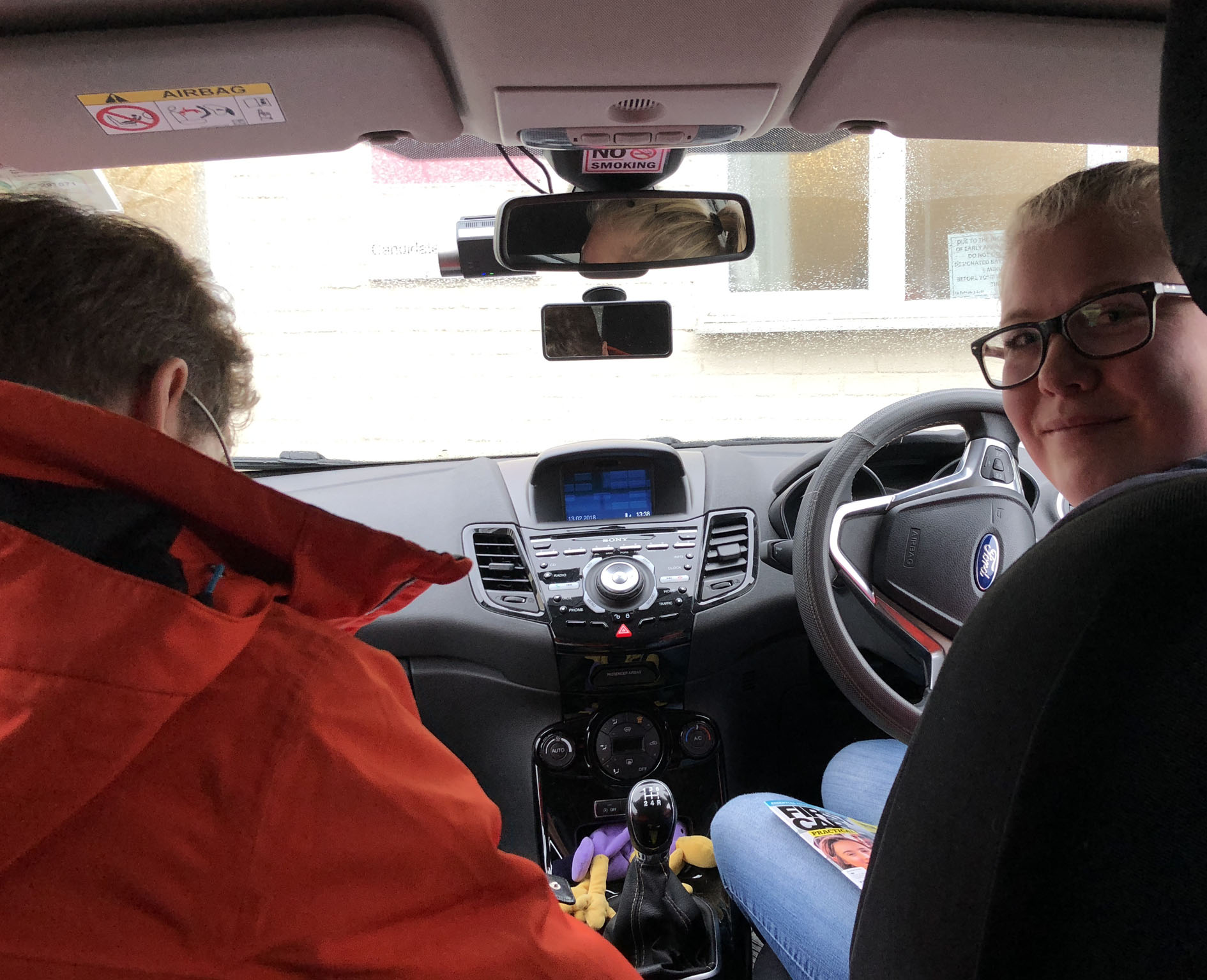 If you are having professional driving lessons, your driving instructor will explain exactly what will happen on the day of your driving test. This blog is for those of you who are self - training, and would like know what to expect on your big day.
Your driving test will last for approximately 35 - 40 minutes. You would be wise to arrive at the driving test centre between 5 - 10 minutes before your allotted test time. It is important not to get there before this as you may block the returning test candidates from using the car park. If in doubt, you can always park up outside the test centre and wait until you see the previous candidates leave before you reverse into a bay of your choice.
Once you've parked up, I always advice to lock your car. Make sure you have your driving licence to hand. Most test centres have toilet facilities and drinking water available, so feel free to use them. Choose a seat, and wait your time.
The examiners will enter the room wearing hi-vis vests; this is to keep them safe whilst in the car park. They will call out your name. At this time they will ask you to read and sign your test form, and want to check your driving licence. They will then ask if you'd like your accompanying driver to sit in on your driving test. If you decline, they will then ask you if you'd like them to be present at the debrief.
At this time, the examiner will ask you to exit the building. They will then want to check your eyesight, so will direct you to a suitable car. Once you've done this, they will ask you to lead the way to your car. They may ask you to open the bonnet and ask you a "show me tell me" question. They will then ask you to get into your vehicle and make yourself comfortable. They will then walk around the car to inspect it and make sure they are happy it's road legal and that they are happy to go out in it.
Once the examiner gets into your car, they will fasten their seatbelt, and adjust their mirror. They will then set up the sat nav and explain in more detail how the test will be run.
And that's it…it's now over to you!
Keep reading for more useful advice!
Helen Adams ADI