Vehicle Safety Check Questions
What happens if I get the both the Vehicle Safety Check Questions wrong at the beginning of my driving test?!
A few years ago, one of my students was not confident about being able to answer the questions correctly. Unfortunately, on the day of her driving test, her nerves really kicked in and she was simply unable to answer the questions correctly. Sadly, she went off on her practical driving test with very negative thoughts in her mind, which, she disclosed to me later, really had an adverse effect on the outcome…she failed! On the drive home, we explored this further, and she said she was really convinced that the examiner must think she was, in her words, "a rubbish driver"!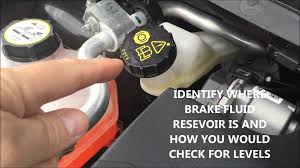 So, my advice to you is to try and avoid feeling this by making sure you really do know and understand all of the possible 19 questions you could get asked at the beginning of your driving test. I wrote a blog about them and included a photo of under the bonnet, and all of the questions and answers are available for you to practice for as long as you need. If there are any questions that you are not sure about, then ask me or your instructor to go through them until you do understand.
One of the problems is, that the examiners will not always tell you if you've answered correctly or not! It is worth remembering that if you get one question wrong, then you will incur no driver faults. If you get BOTH incorrect, then you will get one driver fault. In my opinion, it is better to keep practicing them until you DO know them off by heart, because that one driver fault might be the one you need!!
That's all for now, safe driving!
Helen Adams ADI
www.purple-driving.co.uk