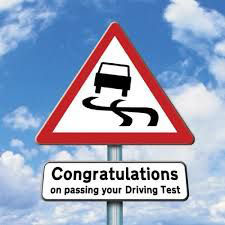 What's the best way for my son or daughter to pass their driving test?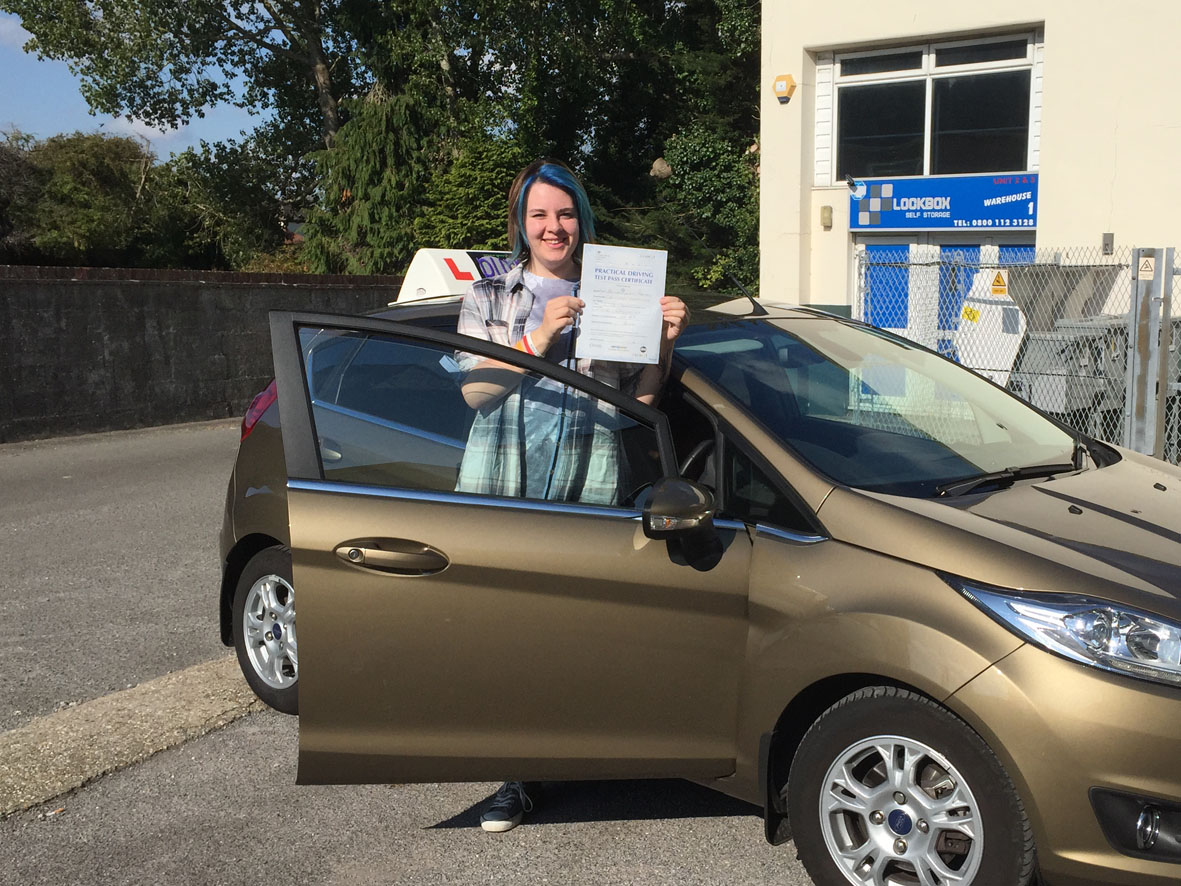 Pictured above, one very happy Hannah, who now has a full driving licence!
I am asked my opinion on this on a very regular basis, so I thought a blog post would be of benefit to you. Please note that these are my own personal observations and recommendations, and are intended to be taken only as such. You must work out and decide the best way forward for you and your child.
One of the first things to do is to get your son or daughter to apply for a provisional driving licence.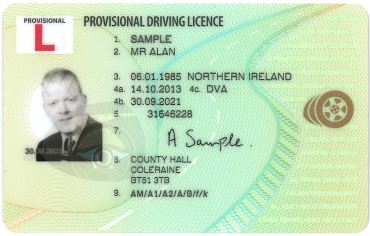 When can I apply for my provisional driving licence?
The following information was copied from the GOV.UK website at, https://www.gov.uk/apply-first-provisional-driving-licence You can apply for a provisional driving licence when you're 15 years and 9 months old.
You can start driving when you're:
17 - if you want to drive a car
16 - if you want to ride a moped or light quad bike
Your licence will say when you can start driving different vehicles.
You can drive a car when you are 16 if you get, or have applied for, the enhanced rate of the mobility component of Personal Independence Payment (PIP).
Use the following link to apply for your provisional driving licence. https://www.gov.uk/apply-first-provisional-driving-licence
When can I start my driving lessons?
Your son or daughter can start their driving lessons as soon as they are in possession of their provisional driving licence. However (funny how there's always a "however" isn't it?!), I would strongly advise you to encourage your child to pass their theory test first!
Yes, you read that correctly! In my experience, my students aren't at all keen on studying for or taking the theory test at all! Therefore, if I had a child who was desperate to get driving, I would definitely "make" them pass this before taking any driving lessons!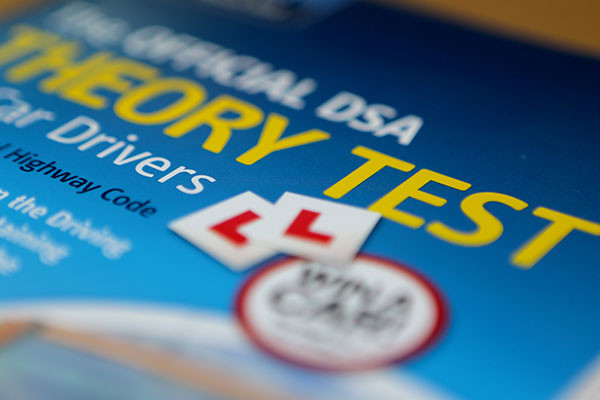 Theory test - what you need to know.
One way to practice for your hazard perception and theory test at this "Safe Driving for Life" website as recommended by the DVSA.
https://www.safedrivingforlife.info/take-official-free-practice-driving-theory-test/
You may also find the following links helpful.
This is a link to info on the DVSA app,
Official DVSA complete-theory-test-kit-iphone-app-app
https://www.safedrivingforlife.info/shop/car
DVSA complete digital learning pack
The DVSA Learning zone, DVSA Learning zone
This link is to a DVD that I would recommend,
http://www.amazon.co.uk/Driving-Test-Success-Tests 2014/dp/1843265931/ref=sr_1_1?s=software&ie=UTF8&qid=1410862559&sr=1-1&keywords=focus+hazard+perception
In addition, this is to a book that I would also recommend. It has all the Theory questions in the back, and does go into a lot more detail about what I will be introducing on your driving lessons.
The Official DVSA Guide to Driving 2015 - The Essential Skills Driving - The essential skills
The link below will take you to The Highway Code for an online version. This and Know your traffic signs are essential reading if you wish to become a safe and responsible driver.
Know your traffic signs, for a free download.
Know your traffic signs - free download!
Best/cheapest car insurance, Car insurance for young drivers
Please, please don't take your theory test unless you are confident that you will pass it. Most of the revision material that I have mentioned will let you take mock tests, and these are a brilliant way of finding out where your knowledge may be lacking.
How do I book my theory test?
The best place to book your theory test is via the following link, which will take you to the official Government website. At the time of writing, it costs £32. If you live in West Sussex, the nearest Theory Test Centres are based in Worthing and Portsmouth. See below for link.
Theory test centres - Find your nearest Theory test centre.
Book theory test - https://www.gov.uk/book-theory-test
Choosing a driving instructor
Personally, choosing the right driving instructor for your child is an important decision if you want to make their learning as efficient and enjoyable as possible. I don't think learning to drive needs to be stressful or difficult; you just need to find the best driving instructor...and the best one is the one that has the ability to unlock their student's full potential. Here are some important things that I think you should consider before you choose your driving instructor.
How did you hear about them? Personal recommendation is best if you're looking for professional services. If I were looking for a decent painter, I'd ask my friends and work colleagues. The same applies to driving instructors.
How soon can they start? This may seem an obvious question, but I think it's a good indicator of how good the instructor is. Those who can start the same week you call them might be convenient, but those who have a waiting list generally have a list because students are prepared to wait for them; and if they're prepared to wait for them there must be a reason.
What do others think about them? If you can't get any personal recommendations, have a look at their website review or testimonial page. Make sure there is a photo of the student included in the review. Even more important are the Google reviews, as students have to make an effort to leave a review on Google.
Have a conversation with them. You can tell a lot from a conversation. Are they actually listening to you, or are they too busy selling themselves? Make sure to make a list of things you want to discuss before you ring.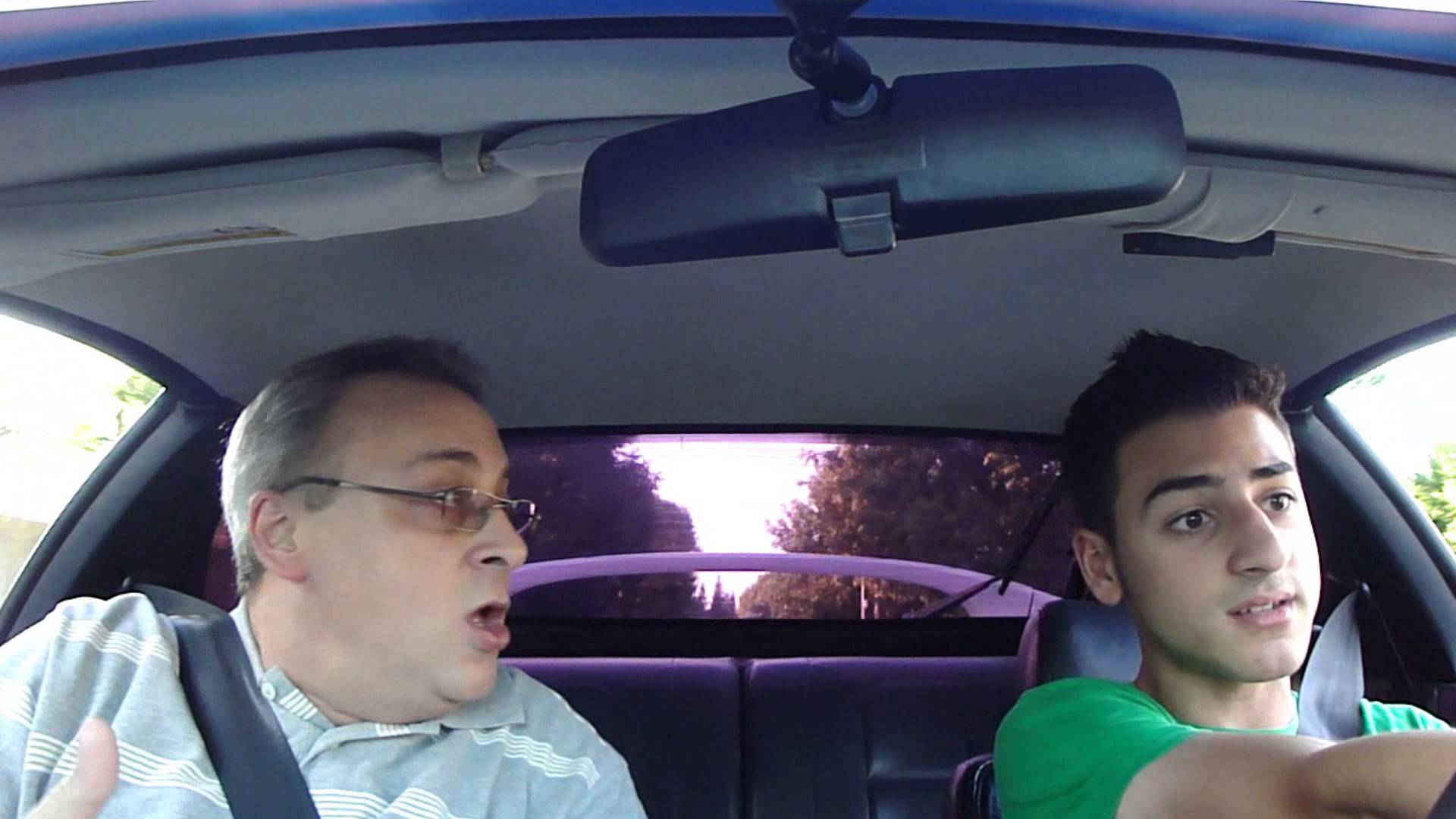 Private practice
Is it a good thing? You'll get conflicting views on this! I am a strong fan of students having private practice, as I believe it forces them to take responsibility for their own actions very early on in the learning process. Without a doubt, you will get something from it, and all my students have found it worked out cheaper in the end, as they didn't need as many driving lessons.
Progression
Another crucial point that is often overlooked is, how well are you progressing with your driving instructor? Can you measure that progress? Do you feel as though you're driving is improving? How are you measuring your progress? Have you done a mock test? This is a good way to find out exactly where you're at. Have you discussed your progress with your instructor? Have you been given advice as to when you'll be ready for your driving test?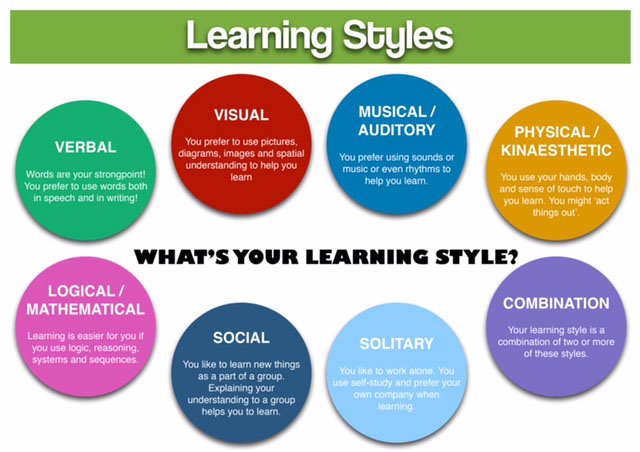 Frequency of driving lessons
Does your son or daughter know how they learn best? I'm not only referring to their individual learning style (see diagram), but the frequency of lessons. Would they prefer to have one lesson per week...or more than that? Some students have said that they forget things after seven days, and that they learnt so much better when they did two or even three sessions per week because they didn't forget what they'd learnt on their last lesson.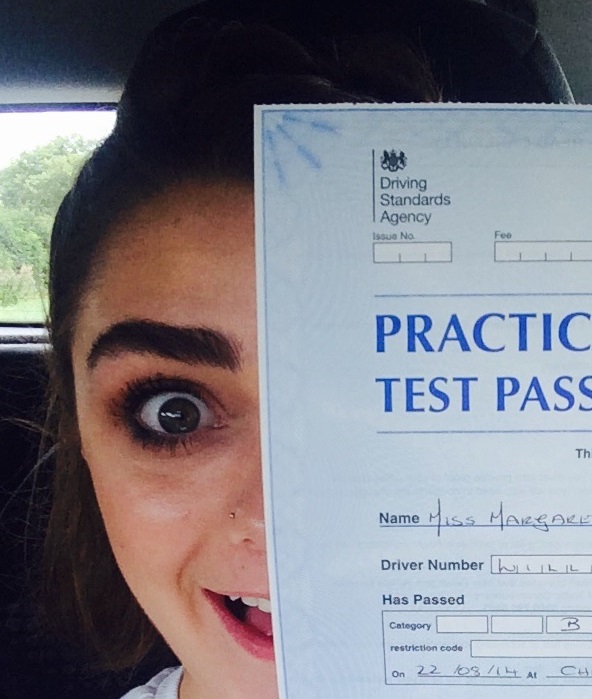 In conclusion
Learning to drive can be fraught with difficulties but it doesn't need to be. Do some research. And, remember, if after all your hard work something still isn't working as it should and your child isn't enjoying their driving lessons and making progress, don't be afraid to make some changes.
Helen Adams ADI - Please remember, I am always happy to help if I can!