Would you like my job? I could train you to be a driving instructor!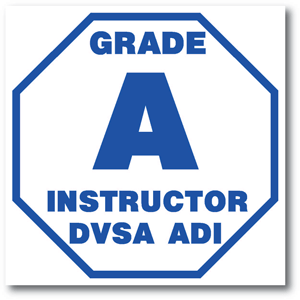 Have you ever thought about changing your life and becoming a driving instructor? If so, I can help!
I'm not going to rant on at you about all the benefits and drawbacks of being a driving instructor, because the easiest place to start is to click on the following link, Becoming a driving instructor and you can read all about it!
Once you've had a read, and are still curious to know if what I do would suit you, then check me out on the DVSA Ordit Register. I offer Pay As You Go driving instructor training, which gives you the freedom of knowing that you will never be tied to a contract and have to pay large sums of money upfront.
One final thing, If you are still pondering about whether being a driving instructor is for you, please feel free to call me and we can have a chat...
Helen Adams ADI, Dip DE