Covid-19 Safety Guidance - staying alert to keep us both safe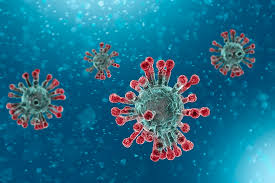 Thank you to all my students who have been patient and are returning to Purple Driving to continue your driving lessons!
As I am sure all of you are aware, this nasty virus, Covid-19, has meant huge changes for all of us. In order for driving lessons to continue, I have followed Government Guidelines and will be introducing the following changes. These guidelines may be subject to change.
Please fill in the form at the end of these guidelines. If you don't, your lesson will not go ahead. Thank you for your understanding - Helen Adams ADI
HYGIENE AND PROTECTION
As it is not possible to socially distance in a car, the following precautions will be followed to keep us both safe. None of us want to get Covid-19, it is our responsibility to stay alert, and do all we can to avoid spreading the virus.
Please make sure your phone is turned on at least an hour before your lesson, as I will be calling you to make sure that you are symptom free.
HEALTH DECLARATION – Before attending your lesson you have read, understood and agree that:
You must not undertake a driving lesson if you fall into any of the following categories:
You or someone you live with has Coronavirus symptoms. Check the GOV.UK COVID symptoms list beforehand.
You've been told by the NHS Test and Trace service that you've been in contact with a person who has Coronavirus.
You have entered or returned to the UK in the last two weeks, except in some limited situations, details of which can be found in the government's TRAVEL EXEMPTIONS. Further information can be found on the GOV.UK COVID-19 border rules.
When I arrive at your house to collect you, please meet me by the car. Before entering the car and before your lesson starts we will have a chat, at least 2 metres apart, so that I can assess you and check your temperature. If I feel you've got any symptoms of Covid-19 at this time, your lesson will not go ahead.
Physical contact. There will be no physical contact, unless in an emergency situation. We will not face each other. Also, we both need to make sure we try to avoid touching our face with our hands.
Hand washing. I expect you to follow government guidelines and wash your hands thoroughly with soap for 20 seconds before attending your lesson. I will do the same.
Gloves. If you wish to wear gloves, make sure you put them on before car, and take them with you when you leave.
Face masks/covering. If you wish to wear a mask or face covering, please make sure you apply it before entering the car, and ensure you dispose of it in your house.
Do not bring your phone to the car. Any personal belongings such as keys must not be put anywhere in my car.
The car will be sanitized with disinfectant and/or anti-bacterial/viral wipes before and after every lesson.
Car windows will be open, weather permitting, to allow adequate ventilation. We will avoid the use of air conditioning where possible.
LESSON CANCELLATIONS
Changes to my standard cancellation policy are outlined below.
If you have symptoms of COVID-19 or have been in contact with someone who has symptoms or has tested positive for COVID-19, you must inform me immediately and the lesson will be cancelled and rearranged, with no cancellation fee.
If I have any symptoms of COVID-19 or have been in contact with someone who has symptoms or has tested positive for COVID-19, I will inform you immediately and the lesson will be cancelled and rearranged, with no cancellation fee.
Please avoid, as much as possible, cancelling for any other reason as spaces for lessons are extremely limited. Cancellations for any other reason will be subject to our normal cancellation policy and will be chargeable if 48 hours' notice has not been given.
The main symptoms of COVID 19 described by the government are (but not exclusively):
• A high temperature – this means you feel hot to touch on your chest or back (you do not need to measure your temperature)
• A new, continuous cough – this means coughing a lot for more than an hour, or 3 or more coughing episodes in 24 hours (if you usually have a cough, it may be worse than usual)
• A loss of taste or smell
Please fill in the following form and email it me BEFORE your lesson. In the box under where you enter your email address, please type YES, and then enter your name in the last box. THANK YOU!
The DVSA are also making changes to help minimise the spread of Covid-19. Here are the main details of what they're doing.